We represent products from companies whose mission is aligned with ours. One of these is MEDoctor Systems.
MEDoctor Systems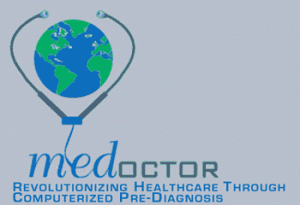 This company is focused on improving the delivery, efficiency and quality of healthcare throughout the world. It has developed a diagnostic health-care application that can run on any web-enabled device, including cell phones and tablet computers, 24 hours/day and 7 days/week. Using the internet, this diagnostic decision support system cross-references symptoms to provide differential diagnosis to patients, physicians, health maintenance organizations and health insurers anywhere. It is available in English, Spanish, French German, Italian and Vietnamese.
MEDoctor demo   •   MEDoctor brochure
Please contact us for more information.